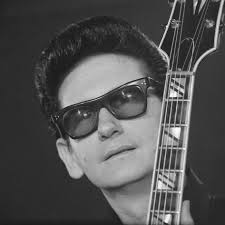 Over on Facebook, I was invited by a friend to post a series of songs from the decade, the 60s Musical Challenge, along with whatever personal and musical history I chose for each post. A YouTube video, if available, would be nice. This process led me to some fun discoveries: some songs I'd forgotten, a promising co-writing project with another friend, and some essays I was glad to share. Here's one.
Day 3
For Day 3 of my 60s Music Challenge I'm picking Roy Orbison. Everyone would expect the 1965 smash, "Pretty Woman," here. And I love that song. I love "Crying," "Blue Bayou" and "Mean Woman Blues," too. But for me, in my history, it's "In Dreams."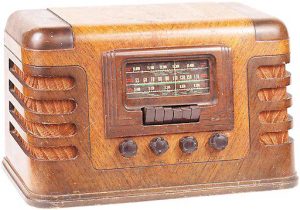 I have such a memory of this song. I was an 8th grader, at home in the study of the house I grew up in—a drafty school-owned Victorian in Western Massachusetts. I was practicing for my typing class on a manual Royal typewriter set up on my father's big desk. And this song came on the radio. No more typing. There are only a few songs I can remember hearing for the very first time. This is one. The song starts almost conversationally, and as I would later discover, has an introduction that isn't repeated within the song structure.
As a musician, as a songwriter, I'm fascinated by that aspect of the song: its asymmetry. Nothing close to verse/verse/chorus/bridge here. The narrative builds through unique, evolving chords and melodies, each one taking Orbison higher in his range and deeper into his emotion.
Really, though, it's the narrative that first drew me in. I didn't know anything much about chords or song structure. I was years from playing in anything close to a "band." But I could hear the story. By the time we get to, "But just before the dawn," I, like pretty much everyone around then, was hooked. "I can't help it, I can't help it, if I cry/I remember that you said goodbye." And the killer finish, not only narratively recalling something everyone has known: the loss of something magical in a dream, but loosing Orbison into his signature and incredible falsetto: "Only in dreams. . ." And then, suddenly, it's over. The listener is wrung out.
There were other singers then known for their falsettos: Lou Christie, Frankie Valli, Smokey Robinson. I love Smokey. But the drama that Roy Orbison created in so many songs as a singer and a writer is amazing.
Video of Roy
Incidentally, this video is from 1987, just 14 months before his death. This event, called "Black and White" (and which was shot in B&W), was filmed in Los Angeles and released the following year. Here, according to Wikipedia, are the musicians. Wow.
"On piano was Glen D. Hardin, who had played piano for Buddy Holly as well as Elvis Presley. Lead guitarist James Burton, drummer Ronnie Tutt and bassist Jerry Scheff were also from Presley's group. Male background vocals and some guitars were provided by Bruce Springsteen, Tom Waits, Elvis Costello, Jackson Browne, J.D. Souther and Steven Soles. Female background vocalists were k.d. lang, Jennifer Warnes and Bonnie Raitt."